Creative Loot Introduces, Pro Loot, First Social Media App To Create In-Stream Sales Across Multiple Platforms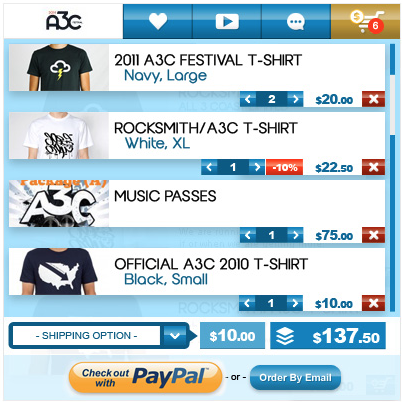 In today's era of instant gratification, it's safe to say that the average consumer's attention span isn't going to lengthen anytime soon. Everyone wants everything – now and businesses are ever-searching for new ways to meet this demand.
Enter Pro Loot, a new shopping app designed to make it easier for businesses to reach that holy grail of social media marketing — increased sales. With Pro Loot, businesses can capitalize on impulse buys by selling products directly in their consumers' social media timelines, without ever leaving their feeds.
The mobile-friendly app the brainchild of Atlanta-based start-up, Creative Loot, headed by Jeremy Williams, Chairman & CEO.
"Typically, social media fans prefer to stay within the platform, rather than clicking a link and being redirected off-site," said Williams."Pro Loot addresses this consumer tendency and acts as the gateway between a fan and a brand's product on Facebook, Tumblr, and other social media platforms. This shortened sales cycle will increase in-stream purchases and offer brands a more immediate return on investment for their social media efforts."
Social media behemoths Facebook and Twitter have recently unveiled beta versions of their own "buy now" features. Pro Loot, however, touts itself as the first social media app that allows businesses to set up one account and sell seamlessly across multiple platforms, including Facebook, Twitter, Pinterest, Blogger, Tumblr and more.
The shopping app also allows businesses to include audio, video and live streaming tweets to give potential customers a full product preview before they buy. Businesses can also track app performance via Google's analytics platform.
Test drive the Pro Loot app with one-month free trial. Basic services begin at $19.99/month. For more information, visit CreativeLoot.com.