iAm Jones Premieres New House Single 'Beat Of My Heart'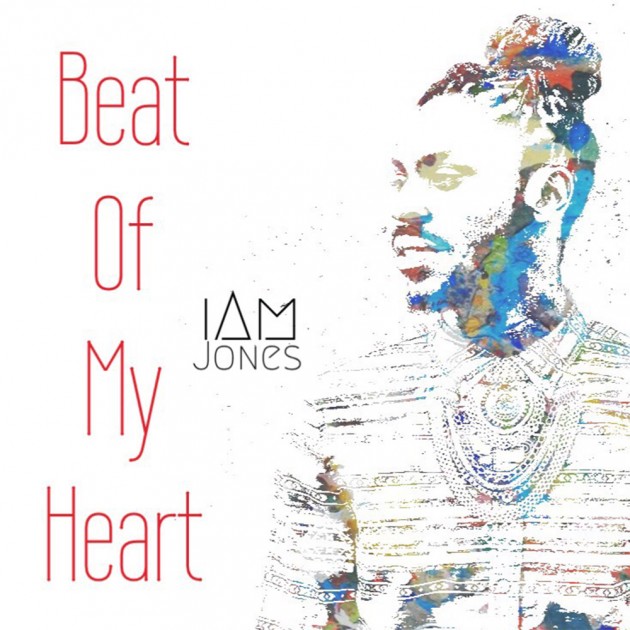 April 26, 2016 (NY) — Rising soul singer iAm Jones has announced the release of his first single off of his forthcoming sophomore project, Black Noise.
The Phoenix-based artist has taken a departure from his earlier bluesy efforts (including 2013's The Last Night of Billy Lyons) with "Beat Of My Heart" for an uptempo dance tune. iAm Jones considers the single to be an exploration of more world terrain with driving house rhythms.
"It is completely different from anything I've ever put out," said Jones. "The genre — house mixed with soul — is a new lane for me. Being introduced to the Chicago-based sound gave me a newfound freedom to create music that reflects my current reality."
He revealed the song is also a celebration of Black women. "It's an ode to my creators. It's about the Black women in my life, starting with my daughter," explained the soulful crooner. "It represents how I feel about their powerful presence and impact."
Jones' fluid sound translates to his stage presence, as well, where he is known for his electrifying and emotional delivery that captivates audiences on command.
"iAm Jones is an amazing artist," said Tina Michelle, music industry vet and CEO, WeareTMTV and TM-Media LLC. "The first time I saw him perform, I saw creative energy emanating through his pores. His showmanship is seamless! "
"Beat Of My Heart" is available now for purchase on all major digital outlets, including iTunes, Amazon and Spotify. It can also be streamed via SoundCloud. Black Noise is slated for release in late 2016. To experience iAm Jones and his music, visit iamjonesmusic.com.
About iAm Jones
New York-born and Southern raised by what he calls "a wide creative collective," iAm Jones is all the fire, passion, rage, beauty and peace that is meant to be an artist. Since moving to Phoenix in 2010, Jones has created a collection of both published and unreleased songs that have allowed him to perform in nearly 40 cities and 5 countries across the globe.
He continues to surround himself with all forms of art, cultivating his musical imprint. He draws primarily from rock and soul, though his sound crosses all genres and boundaries. In his own words: "I am a designer of music and sounds."